Tavern Tile Set - Resin Cast Magnetic Tavern Style Tiles for 28mm miniatures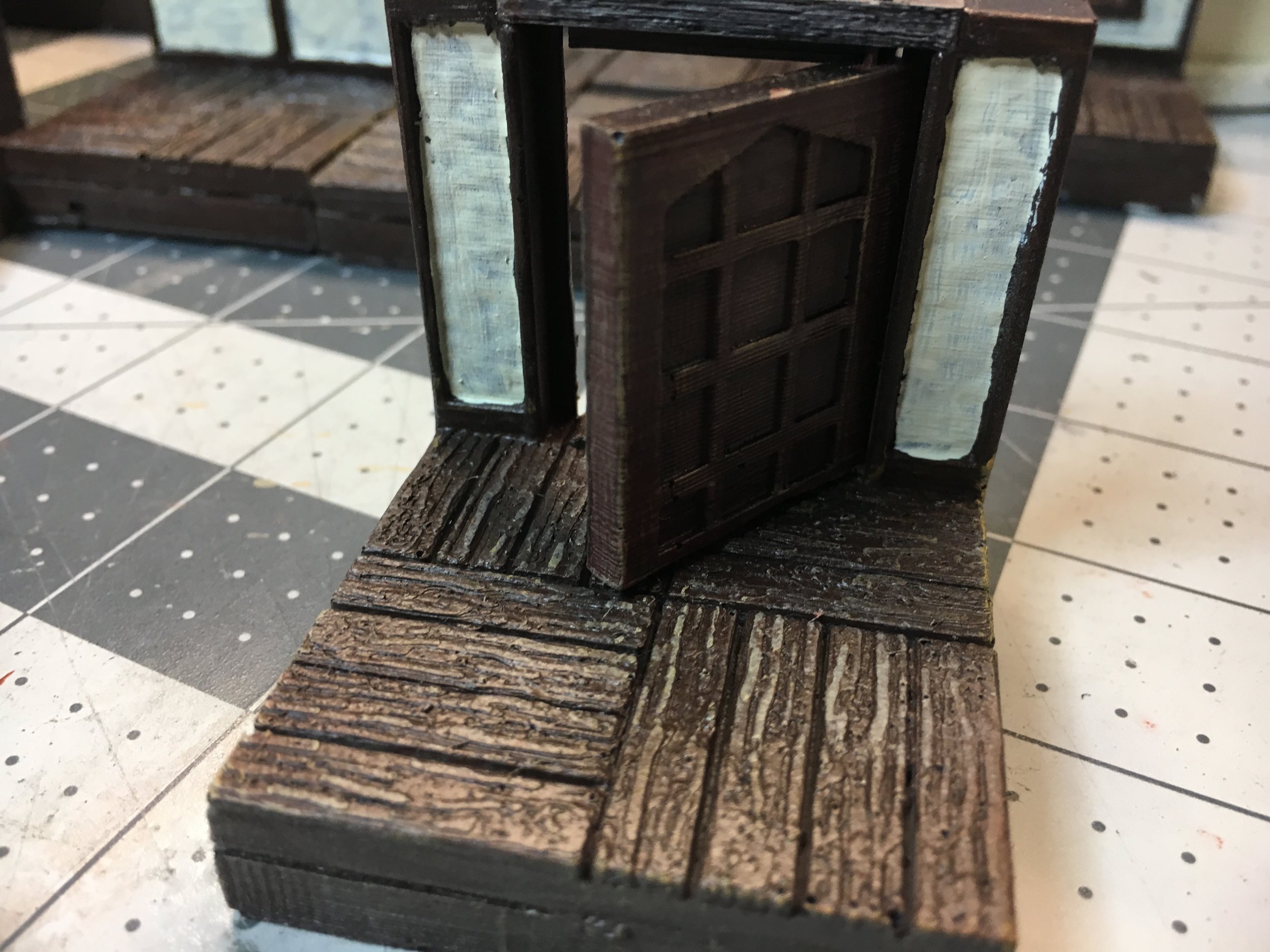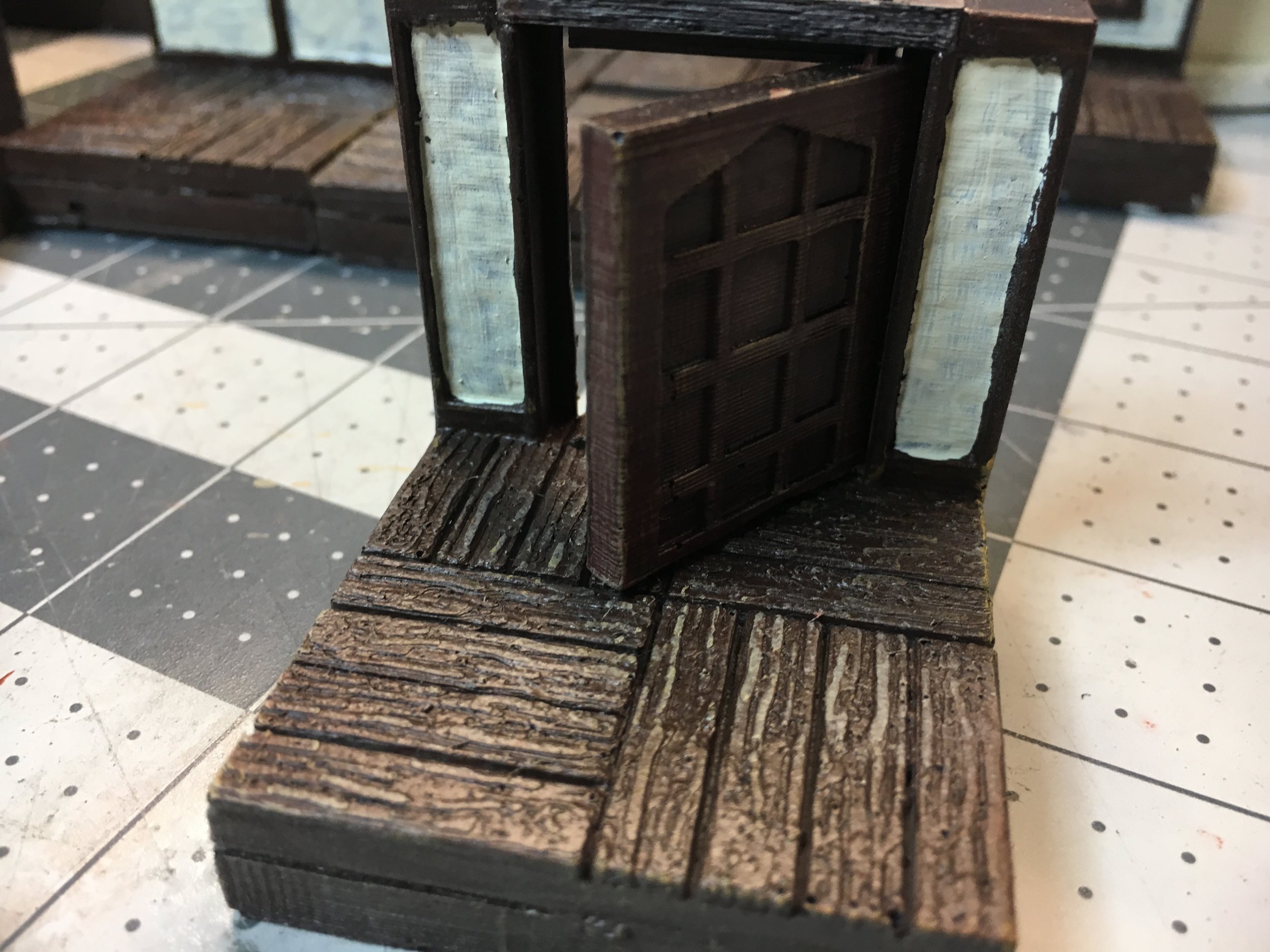 Tavern Tile Set - Resin Cast Magnetic Tavern Style Tiles for 28mm miniatures
This is for a hand PAINTED or UNPAINTED set of 25 2"x2" magnetic tavern tiles for 28mm miniatures.
Each set contains the following:
8 - 2"x2" straight walls
2 - 2"x2" straight windowed walls
9 - 2"x2" floors
4 - 2"x2" half wall corners
2 - 2"x2" doorways
2 - WORKING doors
2 - door lintels
This set is completely assembled and painted... ready to take out of the shipping box and immediately start using in your campaign.
These tiles are completely magnetic and will naturally stick to each other. The magnets are omni-directional, so any configuration is possible. Walls are half height and thin to allow for maximum playablility. They will stay together even if the table is bumped or whatever... once together, they move very easily with the touch of a finger and can be reconfigured in a matter of seconds.
These are cast in hard plastic and are very sturdy. They are designed to fit all 28mm standard size miniatures for D&D or any type of role playing game.
Please feel free to ask any questions.
Miniatures and set pieces in pictures are NOT included. Contact me if you'd like any of those.